From current issue: 1 (98)
REVIEW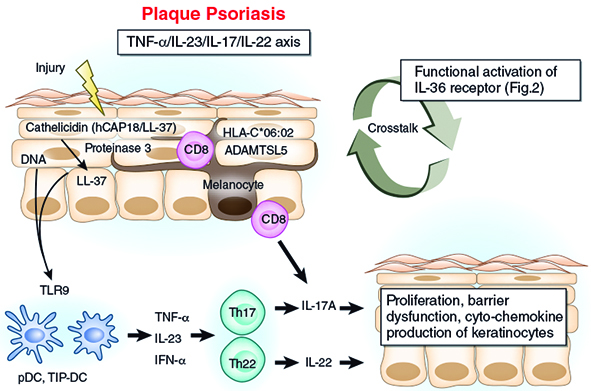 Plaque psoriasis and pustular psoriasis are overlapping, but distinct, disorders. The therapeutic response to biologics supports the pivotal role of the tumour necrosis alpha (TNF-?)/ interleukin (IL)-23/IL-17/IL-22 axis in the pathogenesis of these disorders. Recently, functional activation of the IL-36 receptor (IL-36R) was discovered to be another driving force in the pathogenesis of psoriasis. ...
Pages: 5-13
INVESTIGATIVE REPORT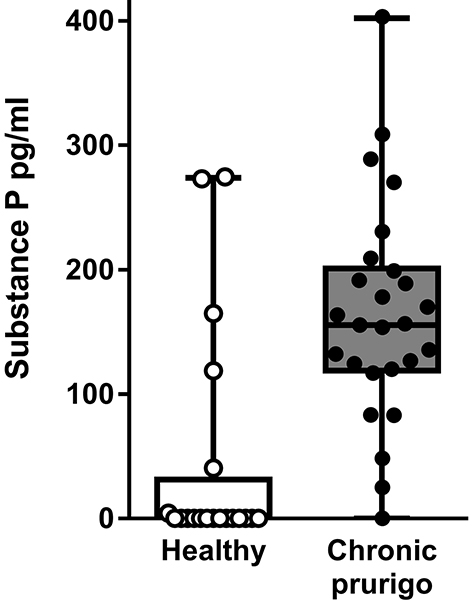 Substance P (SP) and its receptor neurokinin 1 (NK1R) are thought to be involved in the pathogenesis of chronic prurigo. Here, we assessed SP serum levels, cutaneous NK1R expression, and the effects of topical aprepitant, an NK1R antagonist, in patients with chronic prurigo. SP and NK1R were increased, compared with controls, in the serum and in lesional vs. non-lesional skin of the patients, resp ...
Pages: 26-31