Editor's choice
From current issue: 6 (96)
REVIEW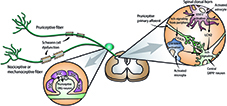 Recent discoveries in itch neurophysiology include itch-selective neuronal pathways, the clinically relevant non-histaminergic pathway, and elucidation of the notable similarities and differences between itch and pain. Potential involvement of glial cells in itch processing and the possibility of glial modulation of chronic itch have recently been identified, similarly to the established glial mod ...
INVESTIGATIVE REPORT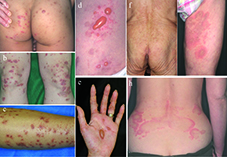 There has been no previous systematic study of bullous skin diseases with granular basement membrane zone deposition exclusively of C3. In this study we collected 20 such patients, none of whom showed cutaneous vasculitis histopathologically. Oral dapsone and topical steroids were effective. Various serological tests detected no autoantibodies or autoantigens. Direct immunofluorescence for various ...
Most read this month
Volume 93, Issue 6
SHORT COMMUNICATION
Volume 96, Issue 1
CLINICAL REPORT
Volume 95, Issue 1
SPECIAL REPORT
New release of full articles
This is ActaDV
ISI Impact Factor 2015: 3.678
An international peer-reviewed journal for clinical and experimental research in the field of dermatology and venereology.
Published by the Non-Profit Organization Society for Publication of Acta Dermato-Venereologica
The official Journal of:
European Society for Dermatology and Psychiatry
Affiliated with:
International Forum for the Study of Itch

Subscribe »